The 5 Liter Quantitative Chemical Liquid Daily Fertilizer Filling Machine is a specialized machine that is designed to fill 5-liter containers with chemical liquids or fertilizers in a quantitative and accurate manner. This machine is widely used in industries where the precise amount of liquid needs to be measured and filled in containers for distribution or sale.
The machine is equipped with a high-precision measuring system that ensures that the correct amount of liquid is filled into each container. This makes it an ideal solution for businesses that require precise and accurate measurements for their liquid products.
The filling process is also highly efficient, with the machine capable of filling up to 500 containers per hour. This high-speed production capacity makes it an ideal solution for businesses that require quick turnaround times for their filling needs.
One of the key benefits of the 5 Liter Quantitative Chemical Liquid Daily Fertilizer Filling Machine is its versatility. It can handle a variety of different chemical liquids and fertilizers, making it an ideal solution for businesses that produce a range of different products. The machine can be easily adjusted to accommodate different liquid types and sizes, ensuring that the filling process is always accurate and efficient.
Another benefit of the machine is its ease of use. It is designed to be user-friendly, with a simple interface that allows operators to easily set up and run the machine. This minimizes the need for extensive training, making it easy for businesses to integrate the machine into their existing production lines.
The machine is also designed to be durable and reliable, with a sturdy construction that is built to withstand the rigors of heavy-duty production environments. This ensures that the machine operates consistently and reliably, with minimal downtime or maintenance requirements.
Overall, the 5 Liter Quantitative Chemical Liquid Daily Fertilizer Filling Machine is an efficient, versatile, and reliable solution for businesses that require high-quality filling for their chemical liquids or fertilizers. Its advanced features and user-friendly design make it an ideal investment for businesses looking to streamline their production processes and increase their filling efficiency.
Quick Description
Condition: New
Type: Filling Machine
Machinery Capacity: 2000BPH, 200BPH, 4000BPH, 500BPH, 1000BPH
Applicable Industries: Other, Building Material Shops, Printing Shops, Machinery Repair Shops, Food & Beverage Shops, Garment Shops, Manufacturing Plant, Food & Beverage Factory, Construction works , Restaurant, Home Use, Farms, Hotels, Retail, Energy & Mining, Food Shop
Showroom Location: Egypt, Philippines
Application: Beverage, Commodity, Chemical, Food
Packaging Type: Bottles, Stand-up Pouch, Barrel
Packaging Material: Metal, Other, Plastic, Glass
Automatic Grade: Automatic
Driven Type: Electric
Voltage: 220V
Dimension(L*W*H): 1500*1300*1850mm(filling machine)
Warranty: 1 Year
Key Selling Points: Automatic
Filling Material: Chemical liquid, Detergent, Fertilizer, Other
Filling Accuracy: ±1%
Machinery Test Report: Provided
Video outgoing-inspection: Provided
Warranty of core components: More than 5 years
Core Components: Engine, Pressure vessel, Bearing, Gear, Gearbox, PLC
Function: Filling material to the bottle
Filling head: 8 nozzles
Filling range: 100-1000ml, 200-2000ml....
Suitable bottle type: Provided by the customer
Certification: CE, ISO, SDK
Machine material: SUS 304/316
Machine advantage: Easy to maintain and operate
Company advantage: Considerate service, Honest business
After-sales service: Overseas maintenance, 24 hours online service
Control: PLC Human machine interface
More Details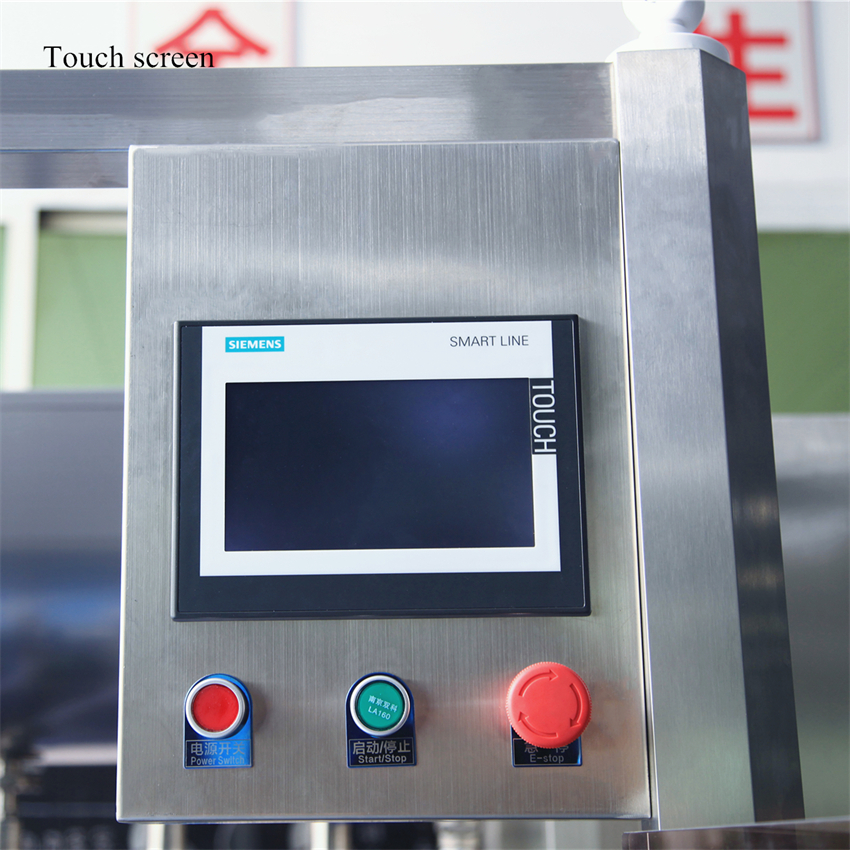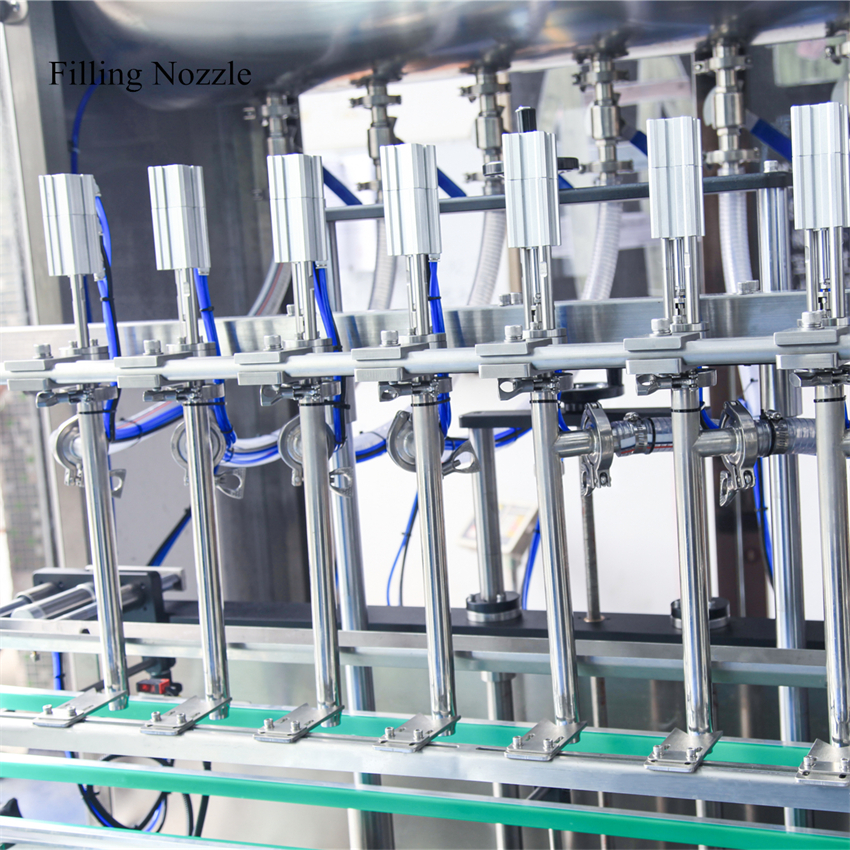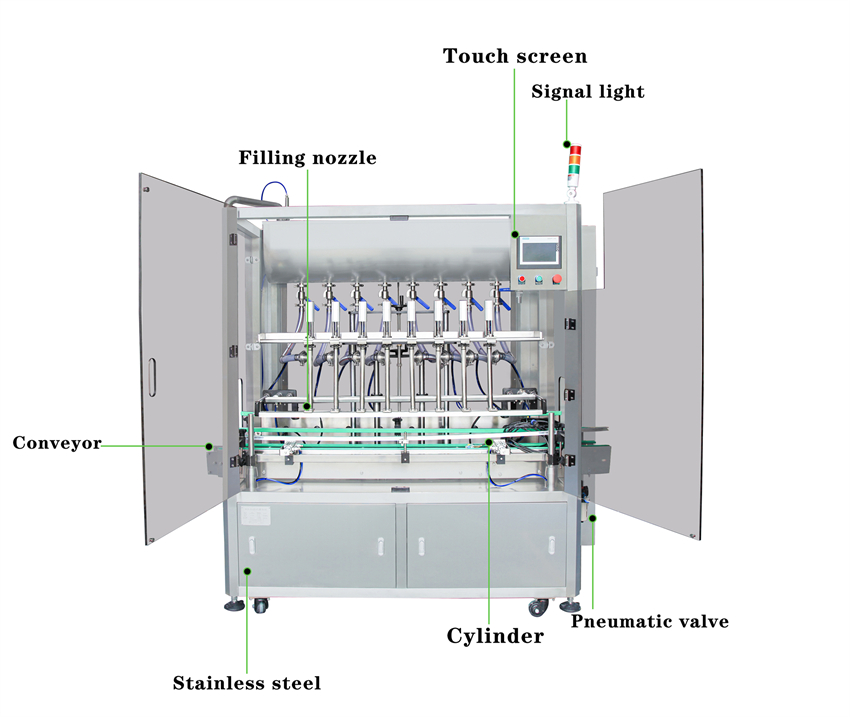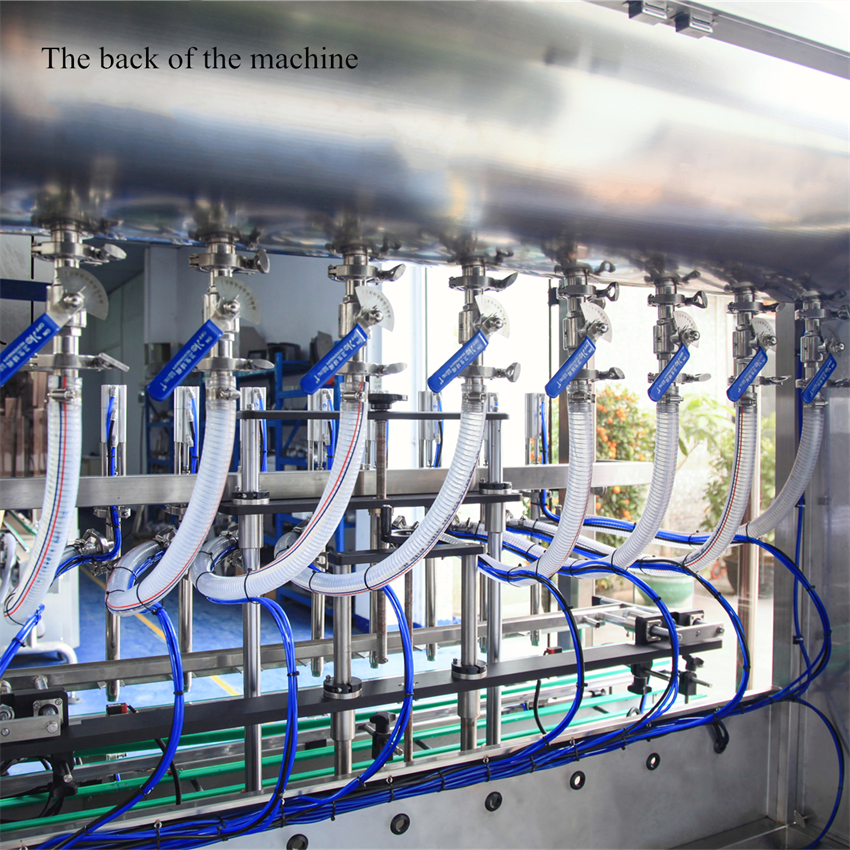 Looking for a similar product? Please contact us!