Quick Description
Condition: New
Type: Capping Machine
Machinery Capacity: 1000-4000BPM
Applicable Industries: Food & Beverage Factory, Retail, Pharmaceutical Packaging Factory
Showroom Location: Egypt, Philippines
Application: Food, Beverage, Commodity, Chemical
Packaging Type: Bottles, Vial
Packaging Material: Plastic, Metal, Glass
Automatic Grade: Automatic
Driven Type: Electric
Voltage: 220V
Dimension(L*W*H): 1500*1500*1700mm
Weight: 300 KG
Warranty: 1-3 Year
Key Selling Points: Automatic
Filling Material: Water, Oil, Juice, Honey
Filling Accuracy: ±1%
Machinery Test Report: Provided
Video outgoing-inspection: Provided
Warranty of core components: standard
Core Components: standard
Product name: Glass Jar Bottle Honey Piston Filling Machine Equipment
Number of filling heads: 4 heads or customized
Filling capacity: 50ml-500ml
Filling form: Servo piston filling
Filling speed: 25-30 bottles/hour (50-150ml bottle)
Filling accuracy: ±1%
Air pressure: 0.6-0.8MPa
Power: About 2KW/380V three-phase five-wire
Groove capacity: 10 liters
Protection device: The liquid storage tank is shut down and the alarm is stopped.
More Details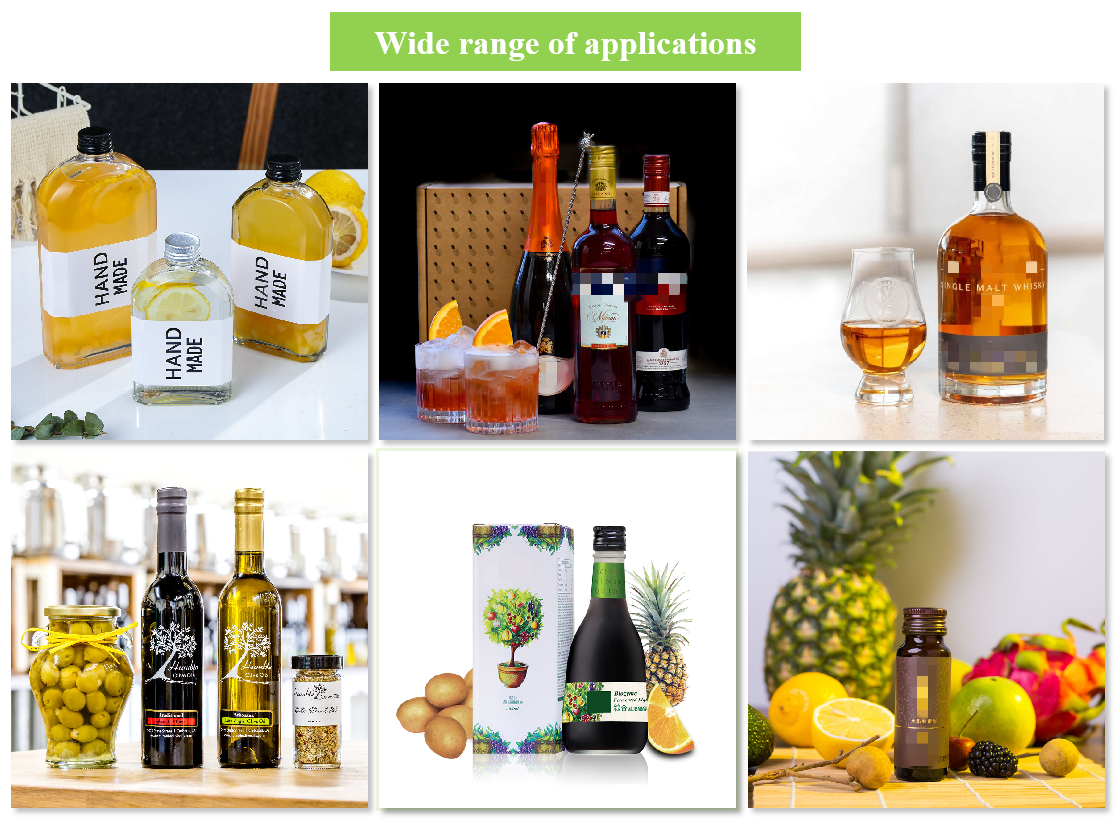 Technical Parameter
Number of filling heads
2 filling heads
Filling capacity
50-500ml
Filling form
2 heads into bottle bottom fast or slow tracking filling
Filling speed
20-45 bottles/minute
Filling accuracy
±1%
Cap putting form
Vibration cap sorter feeding
Capping form
High speed screw locking
Total power
2KW/AC220V/380V, 50/60HZ
Program control
PLC touch screen
Net weight
500KG

Materials of liquid contacting parts such as filling nozzle and chute: 316L # stainless steel and PVC pipe.
Description:
The locking filling capping machine is carefully designed for liquid medicine, syrup vial , and serum, 50ml to 500ml arbitrary adjustable of a new generation of packaging equipment, using microcomputer PLC automatic control.
High precision measurement, large filling range, smooth operation, easy to clean, suitable for various shapes of container filling.
The Automatic Whisky Vodka Brandy Liquor Glass Bottle Capping Machine is a piece of equipment designed to automate the capping process of glass bottles in the liquor industry. It is capable of handling different sizes and shapes of bottles, making it versatile and suitable for a wide range of production lines.
The machine features a conveyor belt that transports bottles to the capping station, where they are securely capped using a specialized mechanism. The capping mechanism is designed to work with a variety of caps, including crown caps, cork stoppers, and screw caps. The machine is equipped with adjustable guides that ensure the bottles are properly positioned for capping, and sensors that detect bottle position and cap presence, ensuring accurate and consistent capping.
The Automatic Whisky Vodka Brandy Liquor Glass Bottle Capping Machine is built with high-quality materials and components, ensuring durability and long-lasting performance. It is also easy to operate, with a user-friendly interface and intuitive controls. The machine is designed to work at high speeds, making it ideal for large-scale liquor production facilities.
Overall, the Automatic Whisky Vodka Brandy Liquor Glass Bottle Capping Machine is a reliable and efficient solution for automating the capping process in the liquor industry. It reduces manual labor, improves production efficiency, and ensures consistent and accurate capping of glass bottles.
Looking for a similar product? Please contact us!