Automatic Liquid Pigment Small Plastic Bottle Filling Machinery is a highly efficient and reliable equipment used for filling small plastic bottles with liquid pigments. This machine is designed for automatic operation, which ensures a consistent and accurate filling process, saving both time and manpower.
The machinery is equipped with advanced technology, such as a PLC control system, touch screen operation, and a high-precision flowmeter, which enables the machine to provide a high level of precision in filling liquid pigment in small plastic bottles. The equipment also features a no-bottle, no-fill function, which guarantees that there will be no wastage of the liquid pigment, making it a cost-effective solution.
The Automatic Liquid Pigment Small Plastic Bottle Filling Machinery is made of high-quality stainless steel, which makes it durable and corrosion-resistant, ensuring a long service life. The equipment is also designed to meet the stringent hygiene standards required in the food and beverage industry, making it a suitable option for filling liquid pigments in bottles for the cosmetics and pharmaceutical industries.
The machine can fill bottles of various sizes ranging from 5ml to 100ml, with a maximum filling speed of up to 60 bottles per minute. This makes it an ideal solution for small to medium-sized manufacturers who require a compact and efficient filling machine.
The Automatic Liquid Pigment Small Plastic Bottle Filling Machinery provides many advantages, including high precision and accuracy, ease of operation, and reduced labor costs. It is also versatile, with the ability to fill different types of liquid pigments, including water-based and oil-based, which makes it suitable for use in various industries.
As the demand for small plastic bottle filling machinery continues to increase in the cosmetics and pharmaceutical industries, the Automatic Liquid Pigment Small Plastic Bottle Filling Machinery is poised to play a crucial role in meeting this demand, providing an efficient, cost-effective, and reliable solution for filling small plastic bottles with liquid pigments.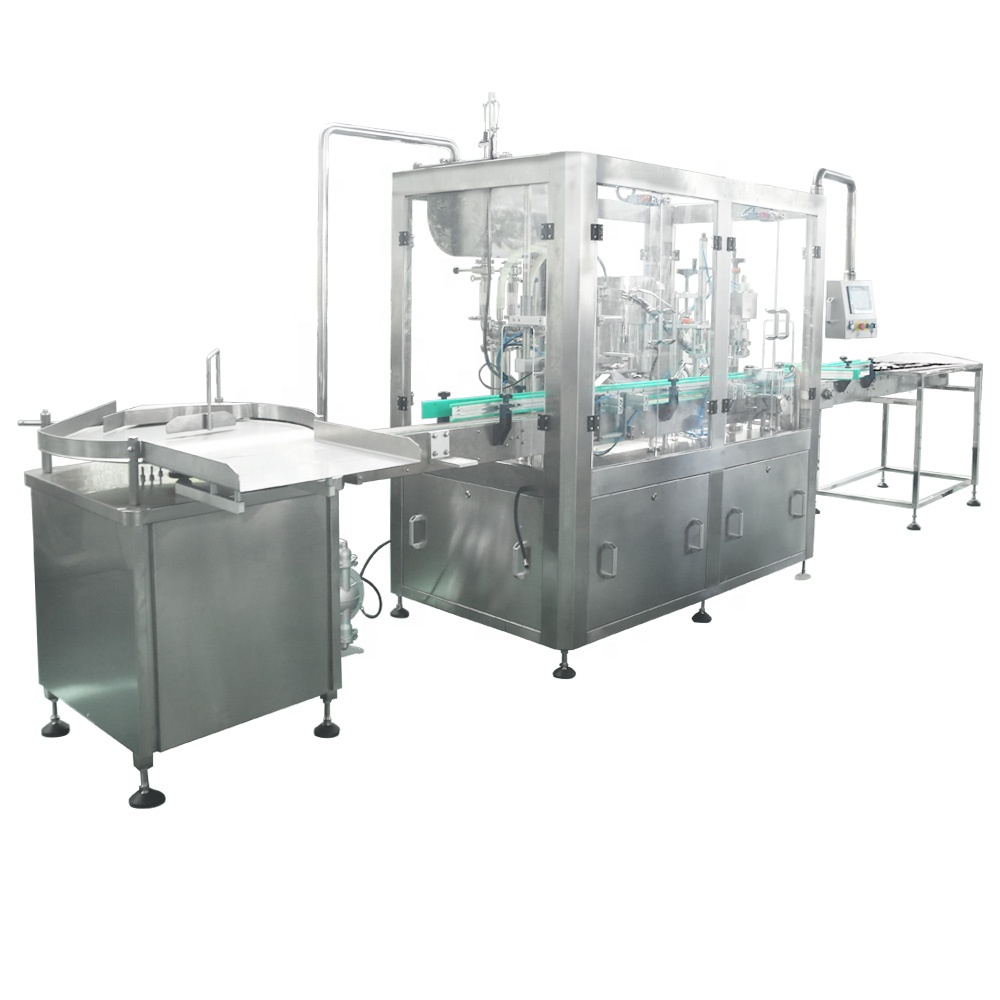 Quick Description
Production Capacity: Customized
Condition: New
Driven Type: Electric
Automatic Grade: Full-automatic, Automatic
Voltage: 110V/220V/380V
Place of Origin: Shanghai, China
Dimension(L*W*H): 2500*1600*1650mm
Weight (KG): 480
Warranty: 1 Year
Key Selling Points: Easy to Operate
Applicable Industries: Restaurant, Farms, Home Use, Manufacturing Plant, Energy & Mining, Food & Beverage Shops, Construction works , Garment Shops, Advertising Company, Food Shop, Retail, Machinery Repair Shops, Building Material Shops, Printing Shops, Hotels, Food & Beverage Factory
Showroom Location: None
Type: Filling Machine
Packaging Type: Cartons
Packaging Material: wood
Eligibility rate: ≥99%
Weight: 600kg
Power: 1.5kw
After-sales Service Provided: Online support
After Warranty Service: Spare parts
Certification: CE
More Details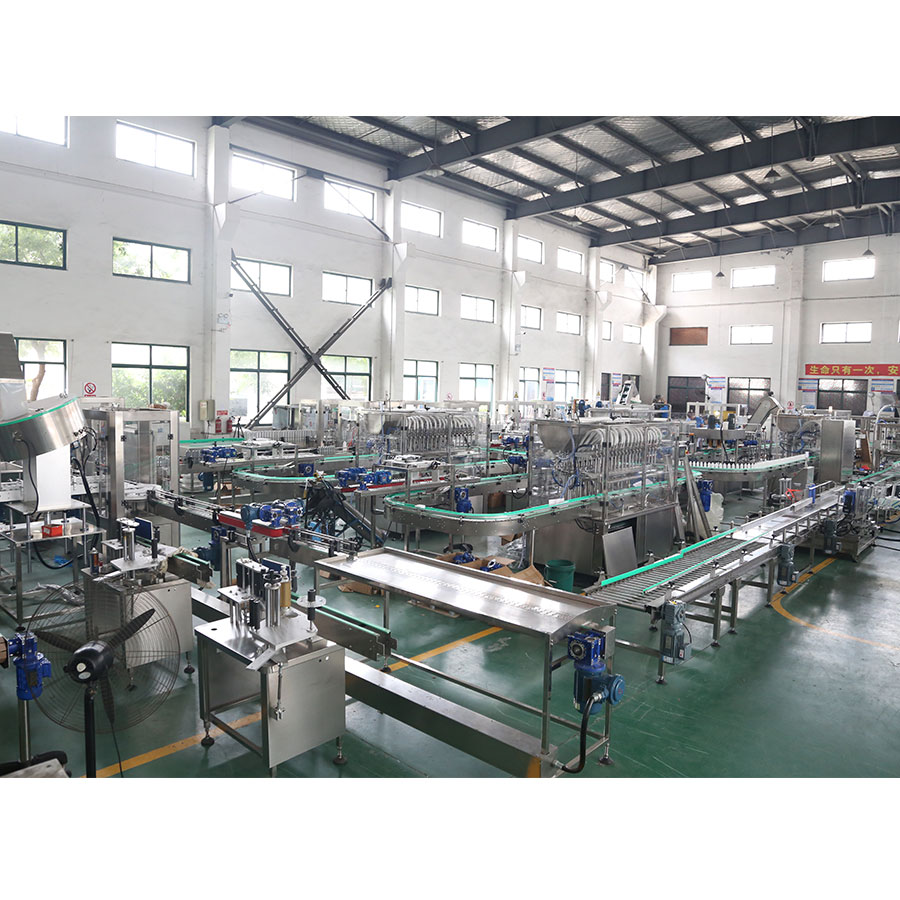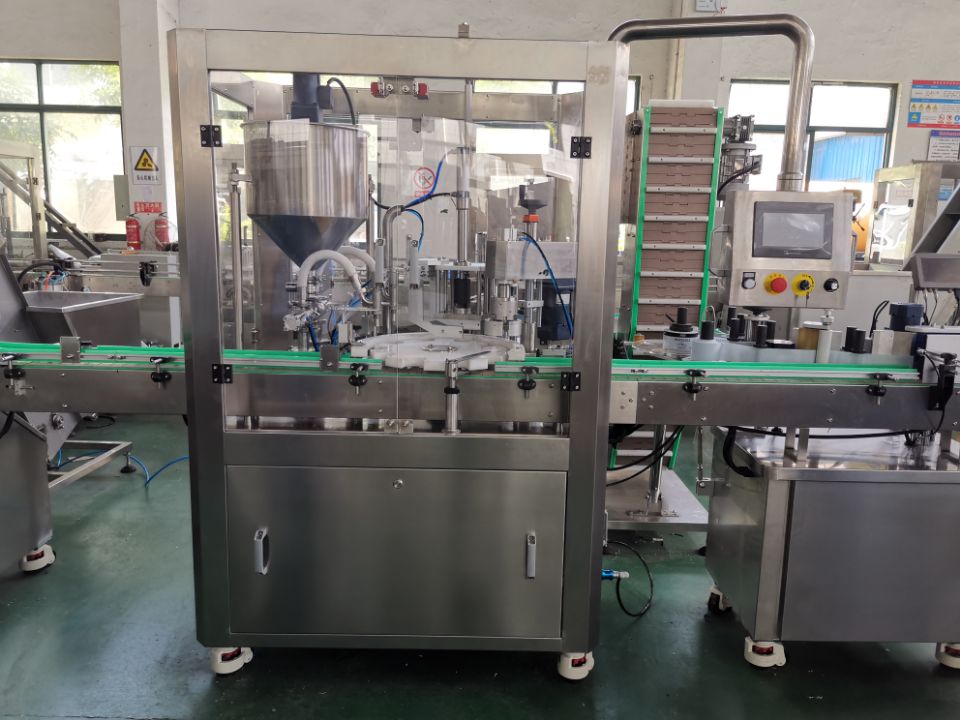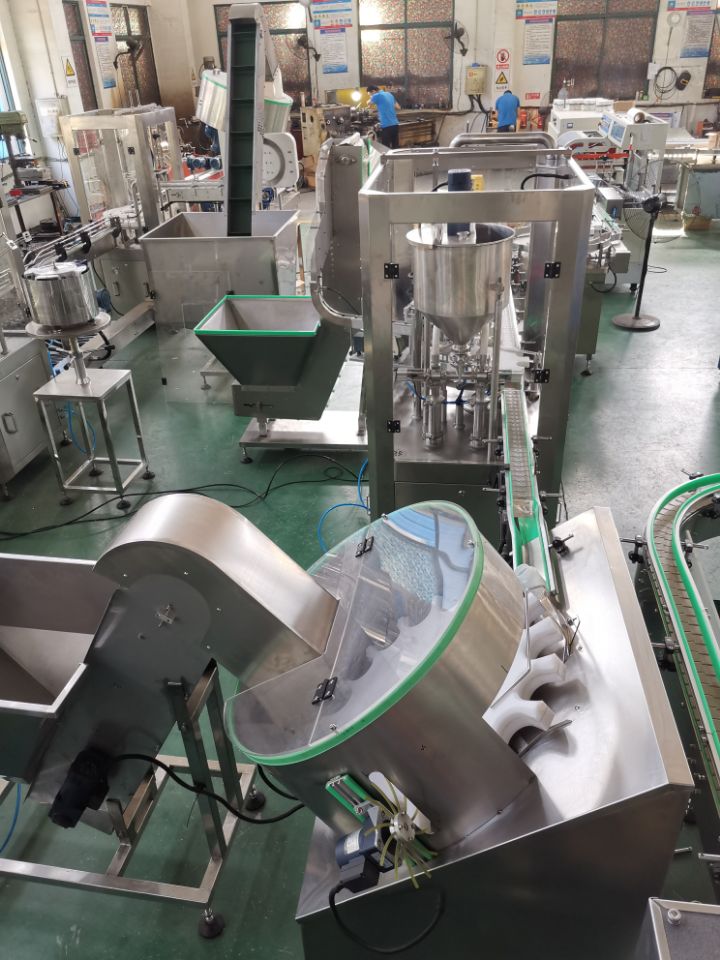 VKPAK is a professional manufacturer of filling line for over 10 years, customized filling lines for different industry customers like food and beverage, cosmetic, medical industry, chemical industry and etc, lots of successful cases for your reference. The full automatic liquid filling machine is designed for saving time on adjusting and testing machine, it can fill liquid or paste accurately by entering a certain filling volume. The PLC control method makes it easy to operate and thigh speed working efficiency is ideal for different scale production. It can work with the automatic capping machine and labeling machine and other equipment based on customer requirement. VKPAK filling line is widely used in the following industries:
* Beverage Filling Machine Line (such as water, juice, beer, liquor, vodka, wine etc.)
* Food Filling Machine Line (such as honey, sauce, oil, chocolate, vinegar etc. )
* Chemical and Pharmaceutical Filling Machine Line (such as syrup, eye drop, alcohol, reagent, ampoul, syringe etc. )
* Cosmetics Filling Machine Line (such as perfume, body spray, nail polish, cream, lotion, detergent, hand gel etc. )
Fully automatic pigment liquid filling and capping machine has passed CE&ISO 9001 certification. The machine is suitable for glass or plastic bottles of different sizes and shapes, and is suitable for different filling volumes. By adjusting the filling volume via the touch screen, liquid can be filled quickly and with high precision. Widely used in small bottle filling of essential oils, eye drops, perfumes, nail polishes, lotions, etc.
| | |
| --- | --- |
| Product | Automatic liquid pigment filling machinery industry equipment |
| Output | 1000-6000BPH, or customized |
| Filling Volume | 10-100ml, or customized |
| Air compressor | 0.6-0.8Mpa |
| Filling Material | Color |
| Control | PLC and Touch Screen |
| Driving Motor | Servo Motor |
| Capping motor | Magnetic motor |
| Torque | 0-100N |
| Detection | Photocell |
| Filling Type | Piston Pump, Peristaltic Pump |
| Power | 1.5KW |
| Material | SS304 |
| Capping Head | Screwing, Pressing, Crimping Head ( According to the cap type) |
| Suitable Industry | Cosmetic, medical, food, detergent, etc |
| Human protection | Complete safety switch alarm |
| Cap type | Chubby Gorilla bottle |
Frequency speed turntable is used to input bottle automatically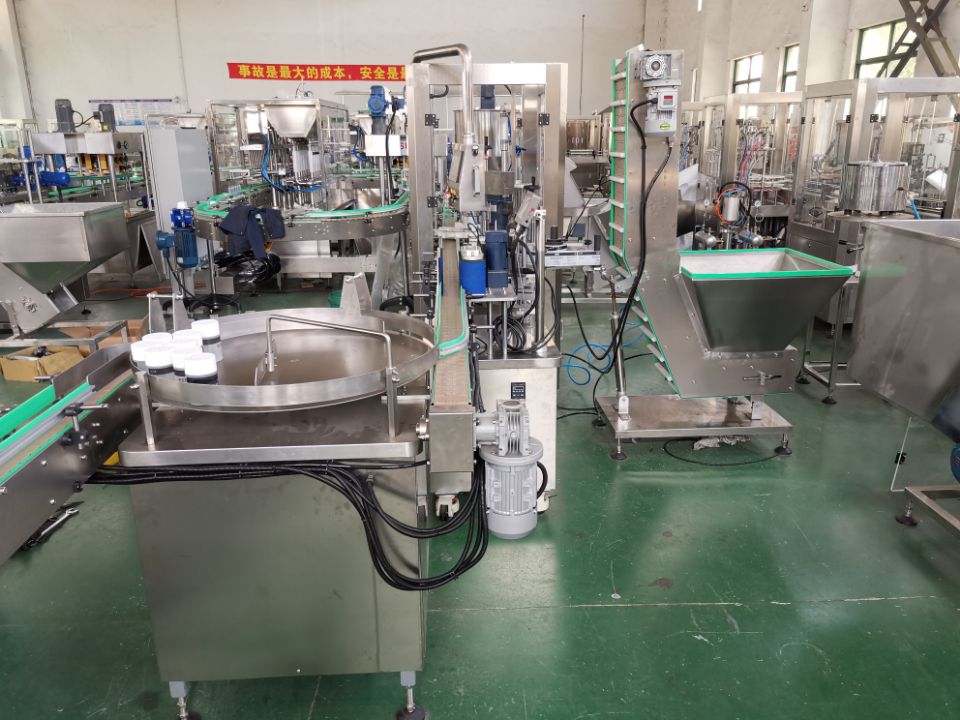 Bottle feeding table 
Variable speed rotary bottle feeding table is the basic feeding system of filling line, operator will put empty bottles on the
table, with gear motor driving, the bottle will be arranged to smarter filler input interface correctly. With flexible output
tunnel, the machine will be able to work with different size bottle.
How to work with Big bottle without the table ? I want to be convenient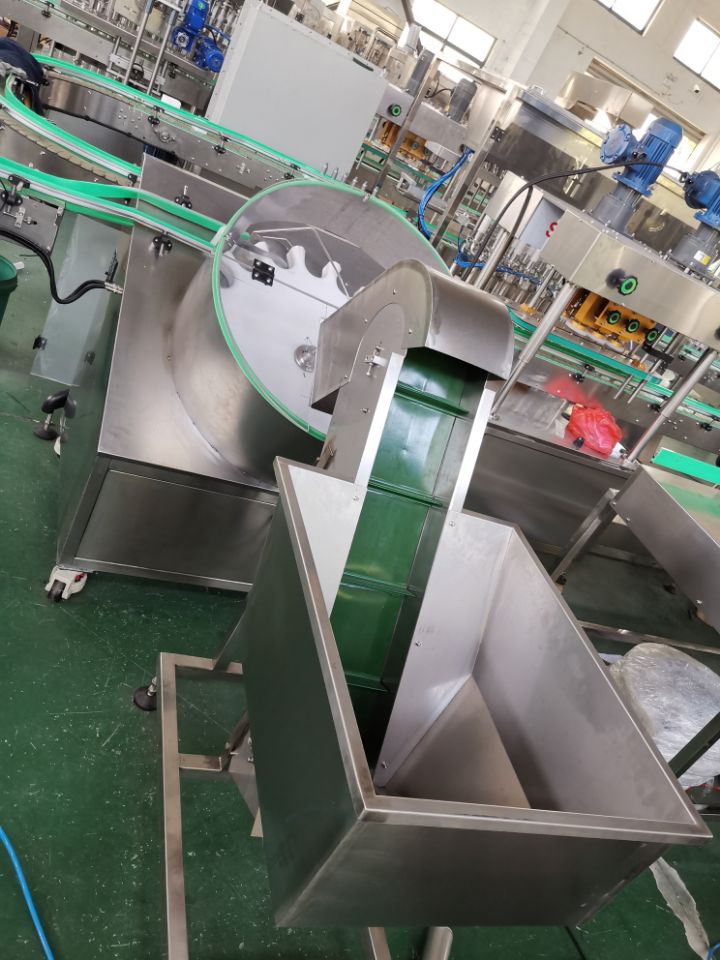 Ynscrambler for big bottle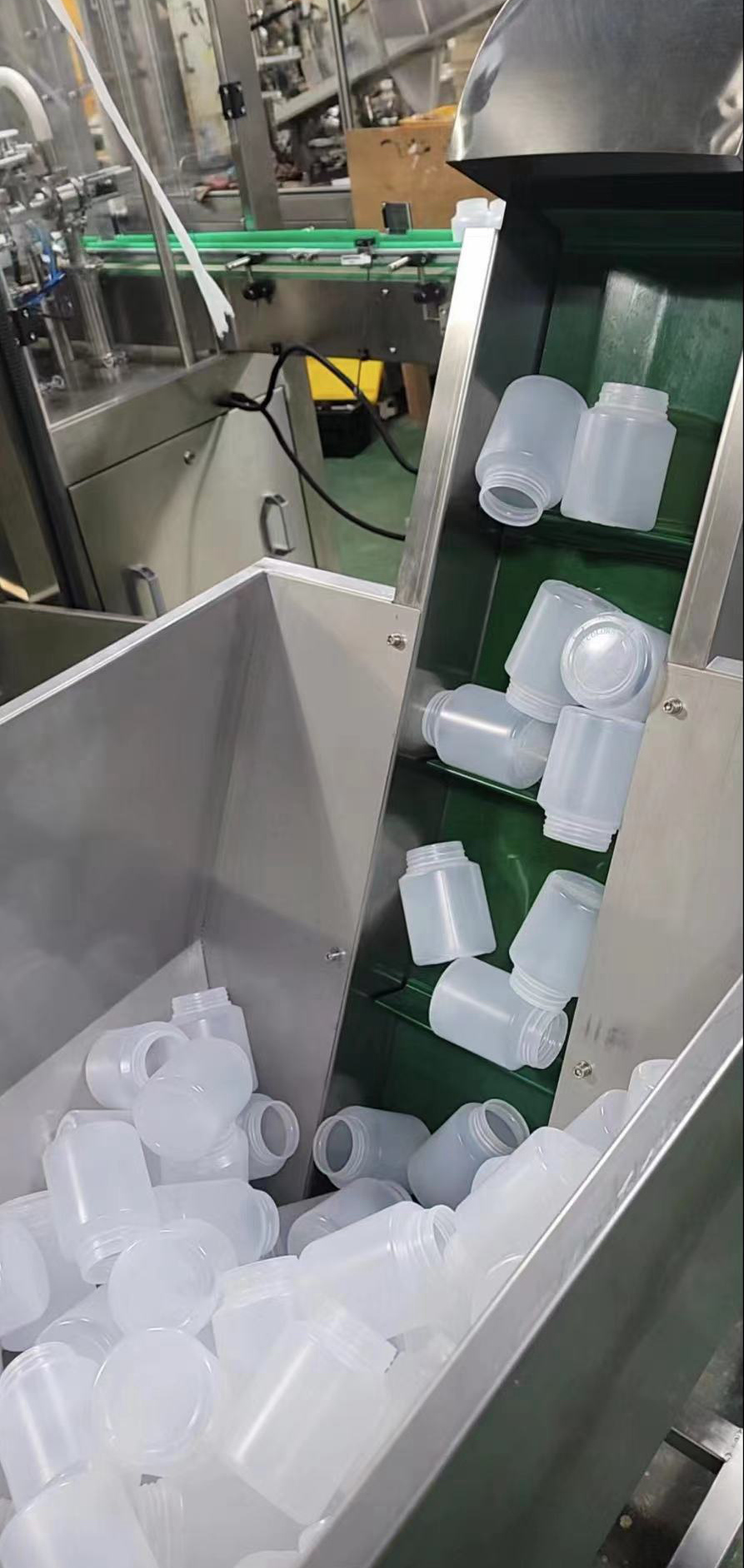 Conveyor hoister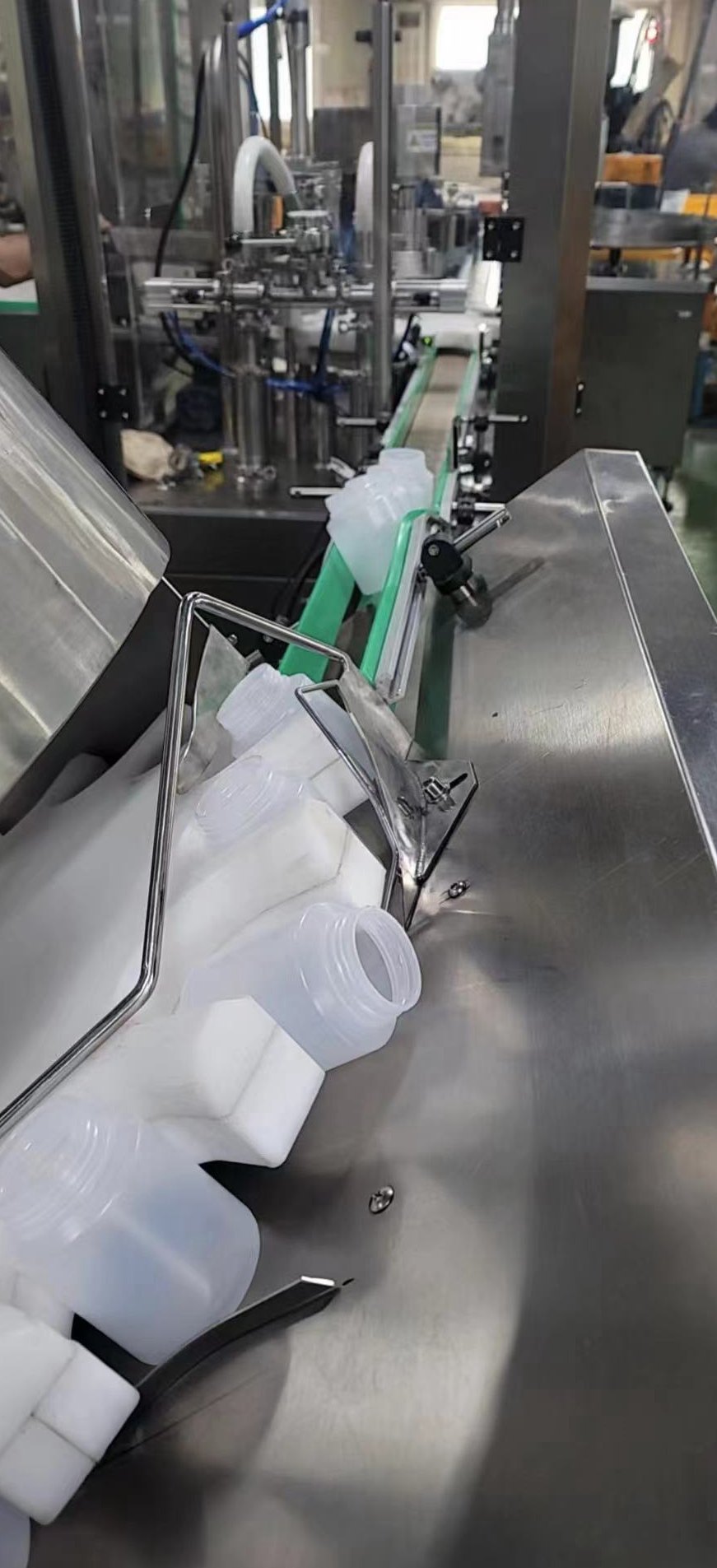 Direction adjustment
Combination of the unscrambler and feeding table
To save budget cost , most customer select to run 10 ml with unscrambler , others are feed by rotary table .
How to ensure fast filling speed and high precision ?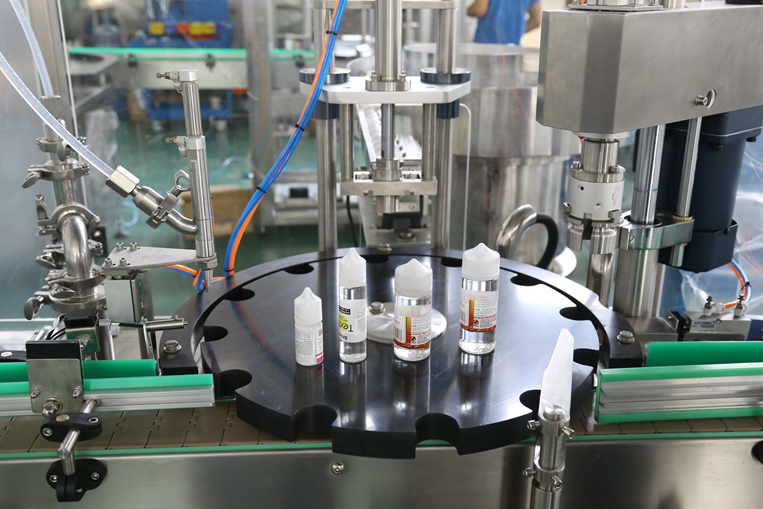 This is wheel type piston pump filling machine which is designed for small bottle and low capacity filling task, driven by servo motor with high precision. The filling nozzles are made of SS316, resist high temperature filling. drip-proof , via photoelectric detection to ensure no bottle no filling.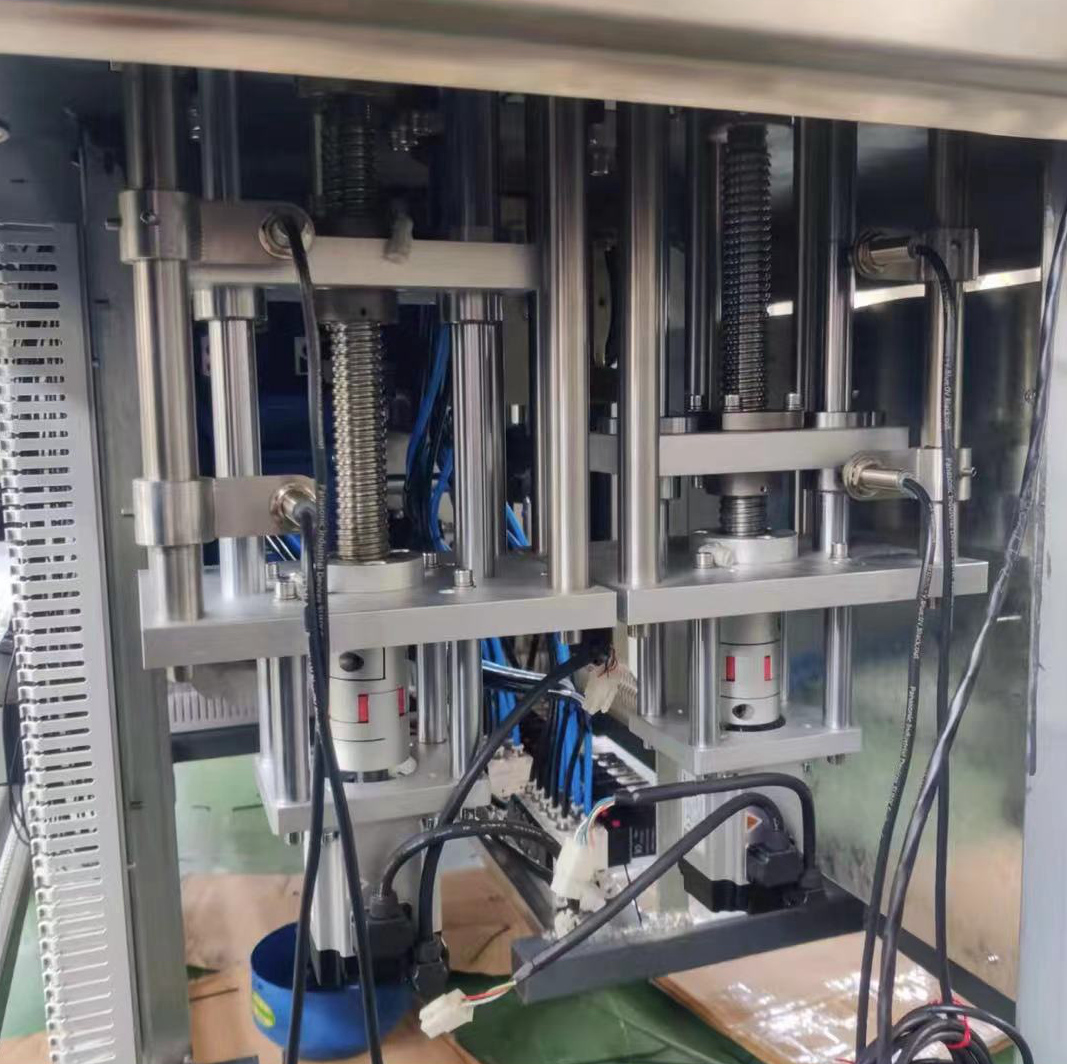 Servo motor driving
Different from traditional air driving , paixie customize machine by servo motor , it is contributed to precision control and different volume change ,everything will be done by HMI adjustment
Servo filling station construction
1- High precison , we control the servo motor by PLC , the servo contected with the piston pump by screw , the motor running up ,push the screw , then screw push piston at the opposite , so actually the filling volume is equal to motor running distance .
How to have the cap to be inserted accurately ?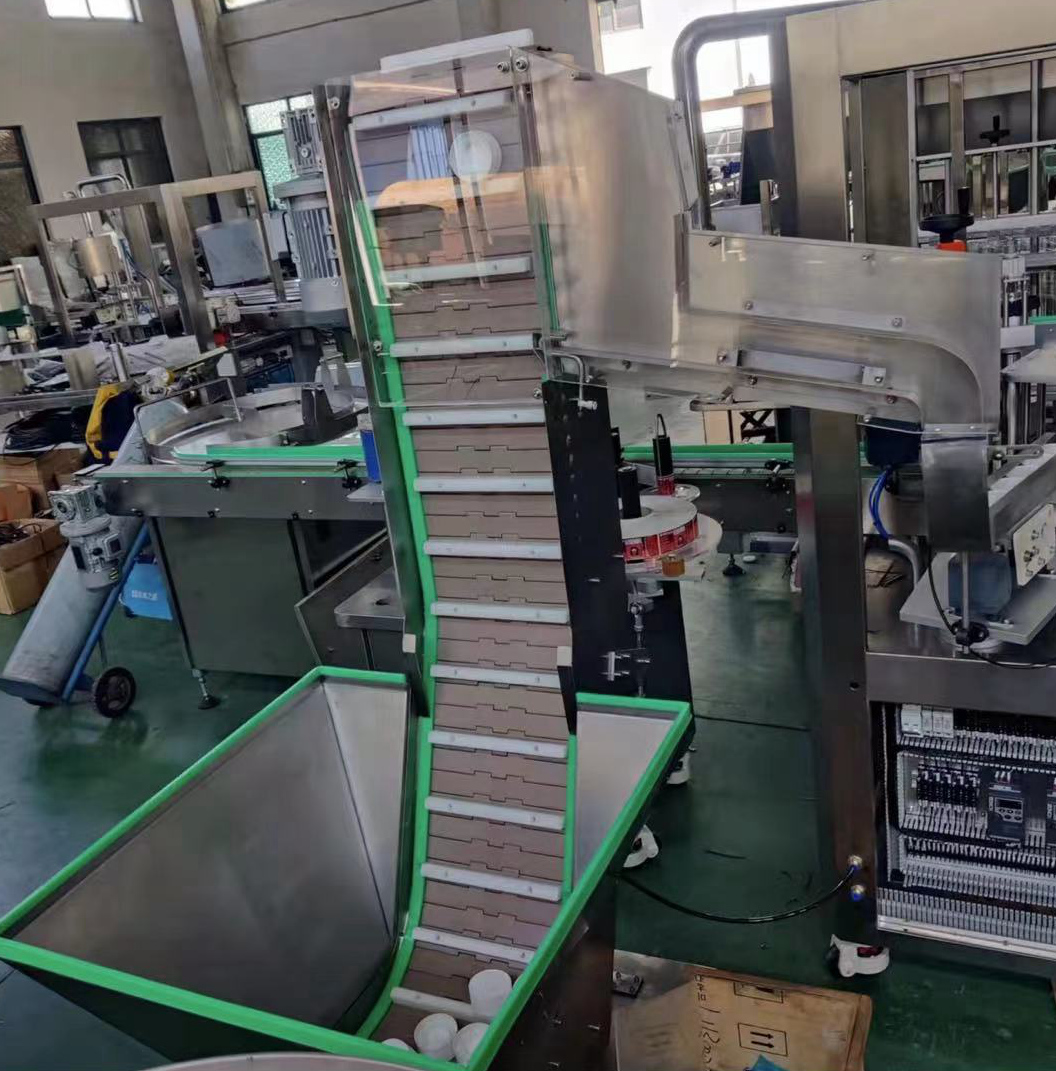 Caelevator
With the customzied mold , all format spray can be inserted into bottle accurately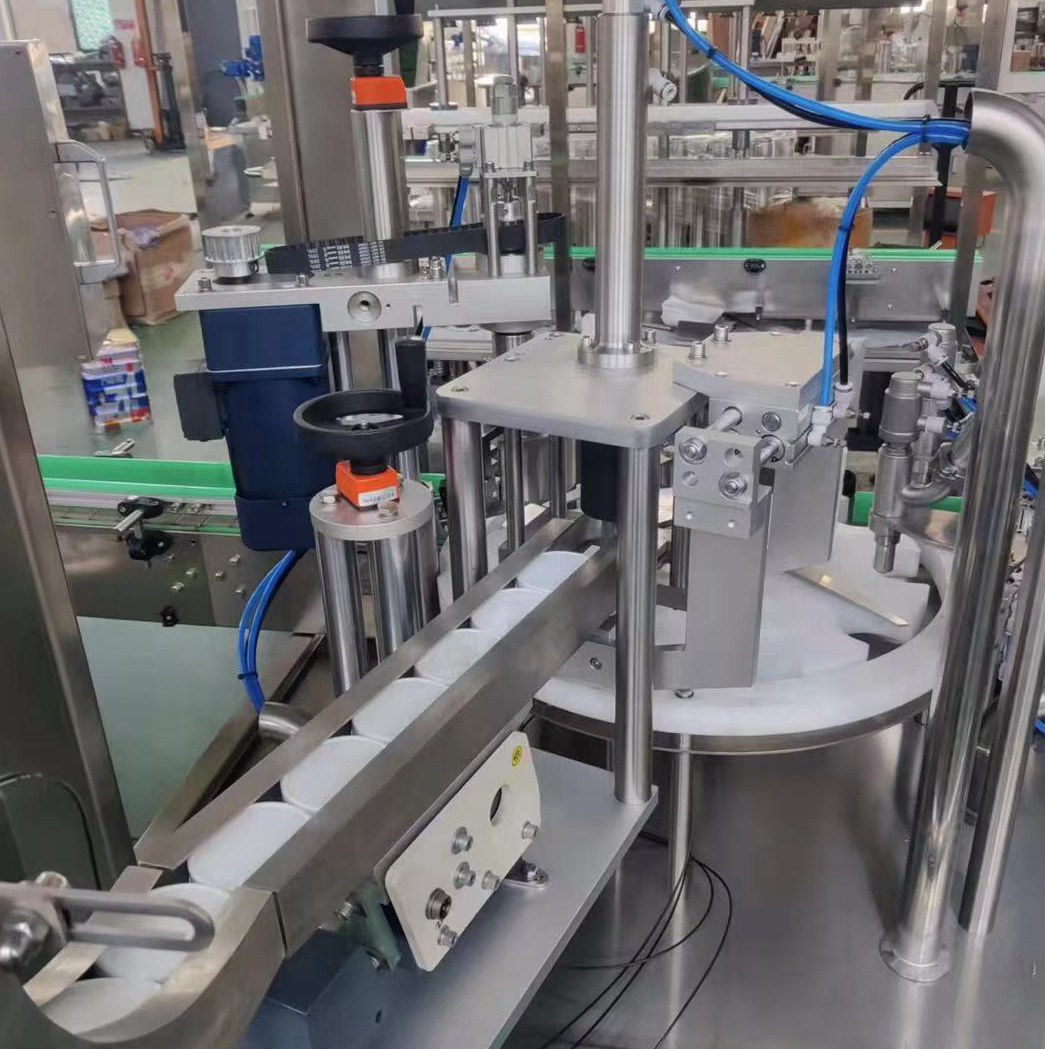 Cap inserting station with mold
With the customzied mold ,all formats dropper can be inserted into the bottle accurately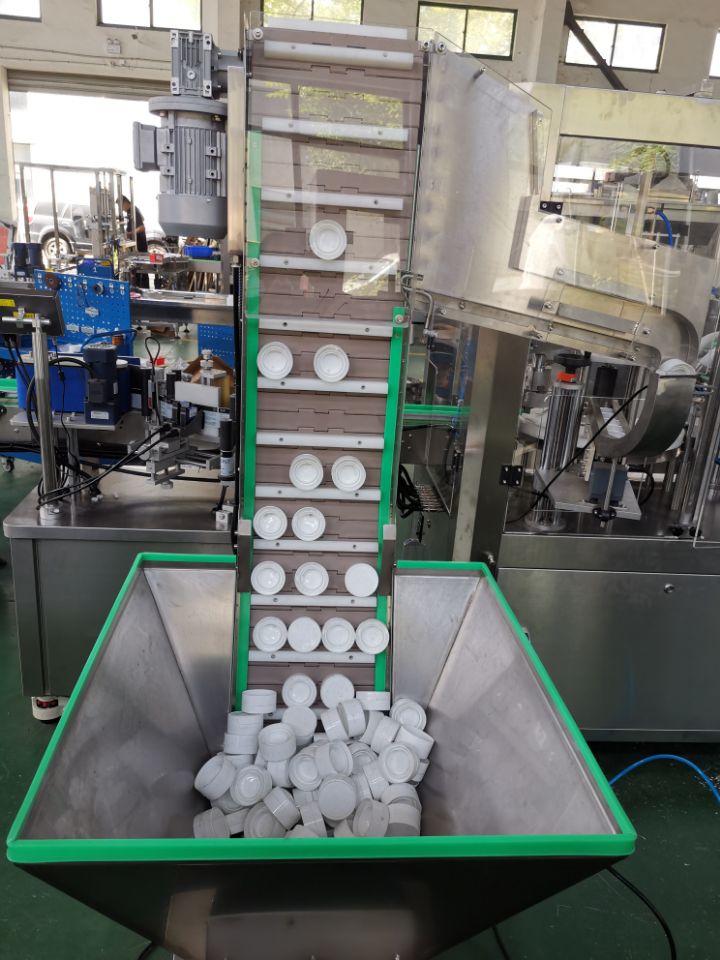 Vibrator construction
By replace the top hopper , we are able to work with different caps
How to Ensure the capping torque and protect from broken ?
Three-jar capping head application
The three-Jaw capping head is the newest design for different cap size , it is easy adjusted .
Magnetic cap torquing motor
To be different from traditional capping motor , Paixie uses magnetic motor in torquing , you can set all power as the cap need so that we prevent cap from broken or liquid leaking beucase of toure over or few
How to replace bottle from one format to another format ?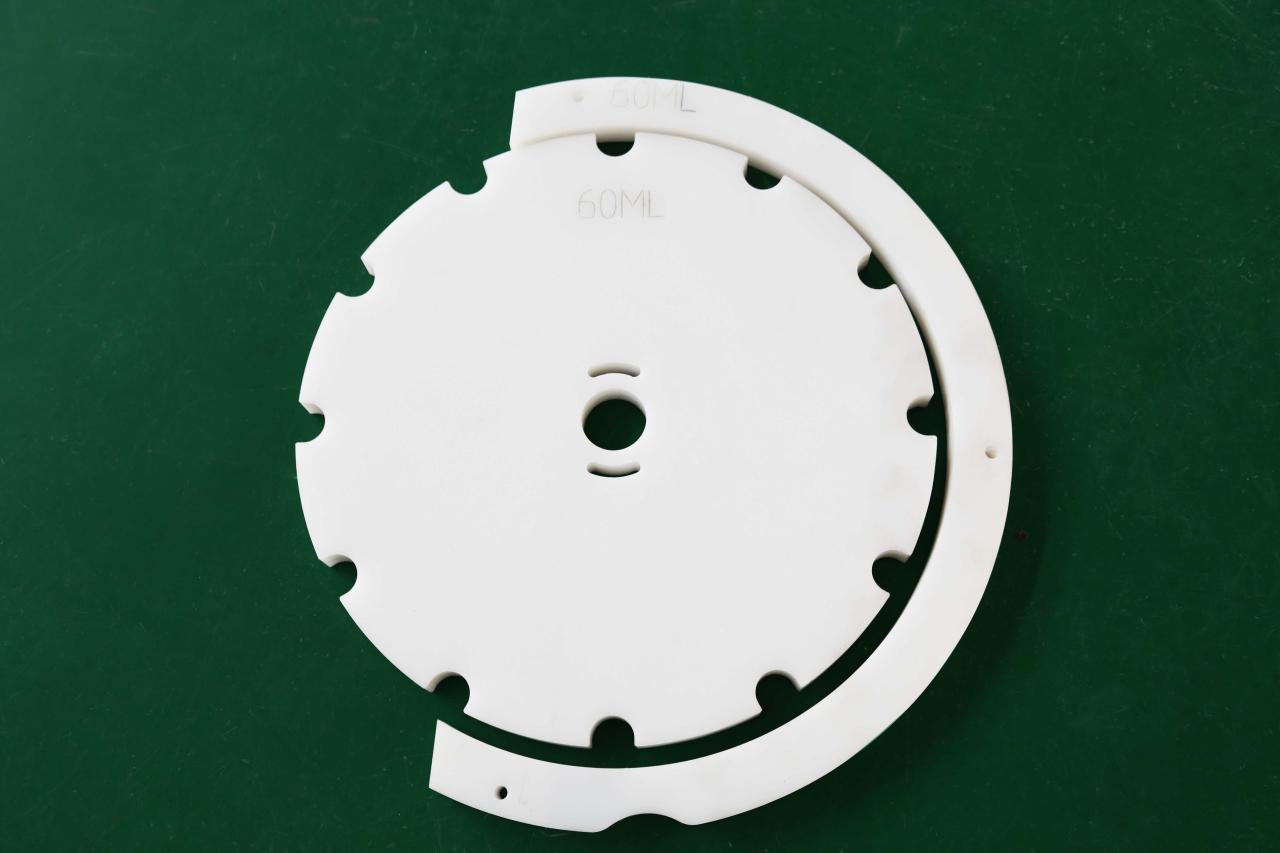 We do bottle star wheel for each size bottle , that is the only part you have to replace , one bottle one wheel .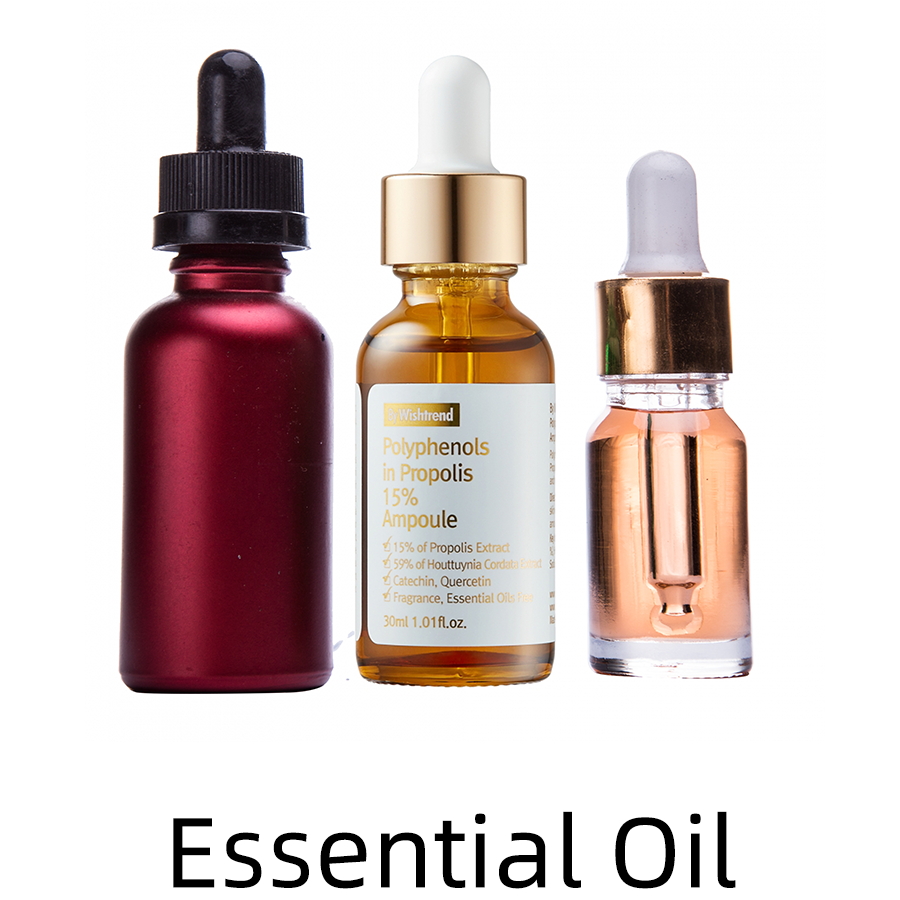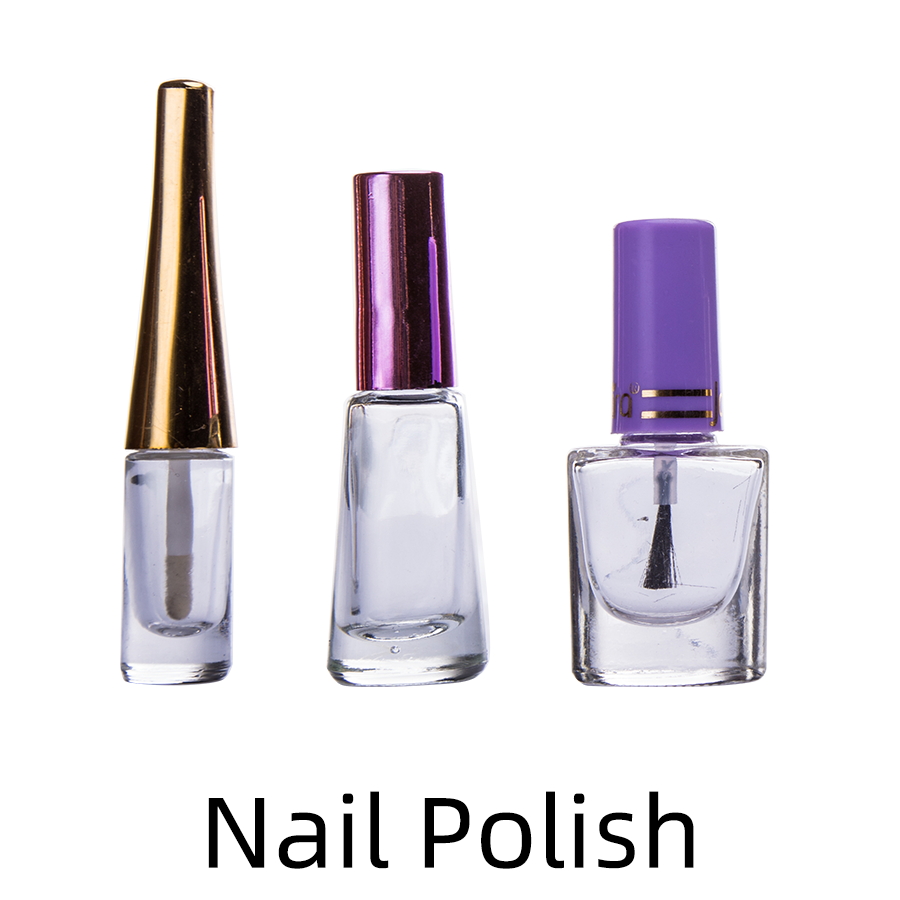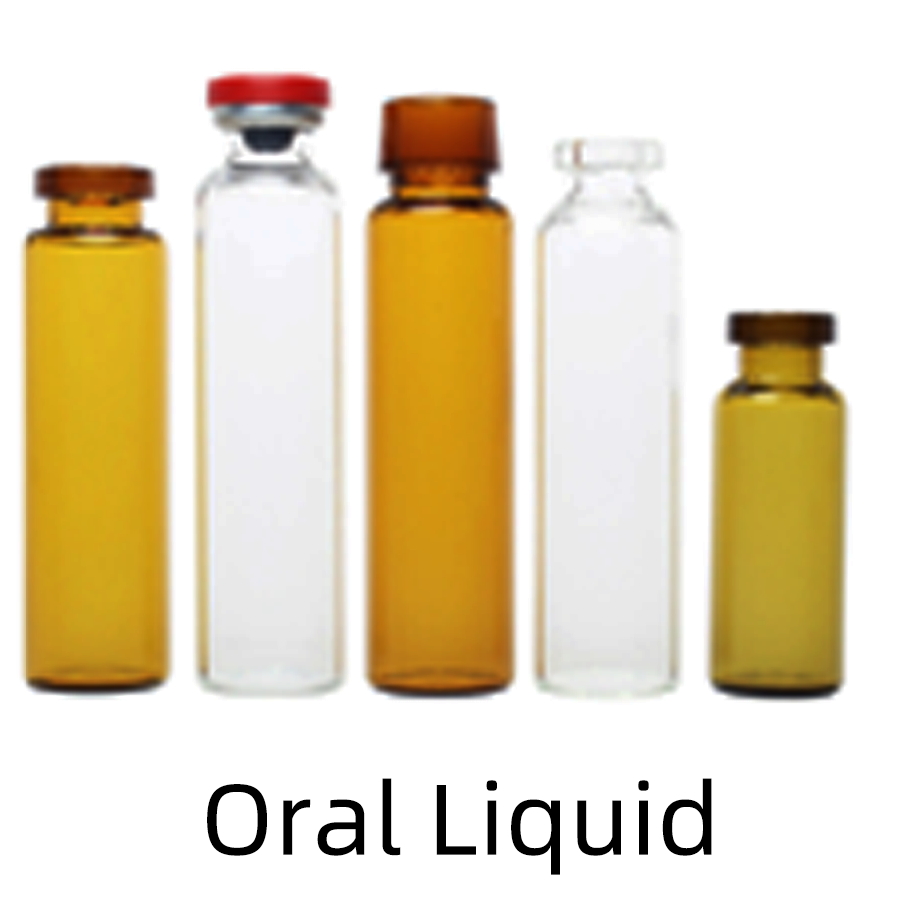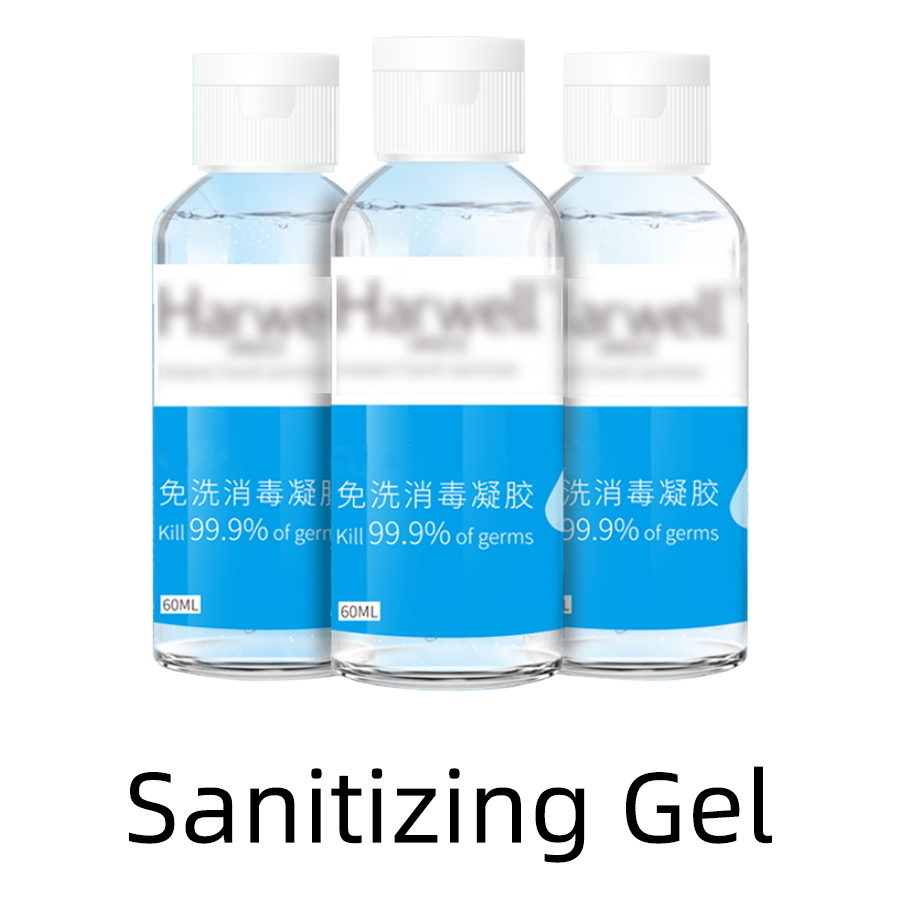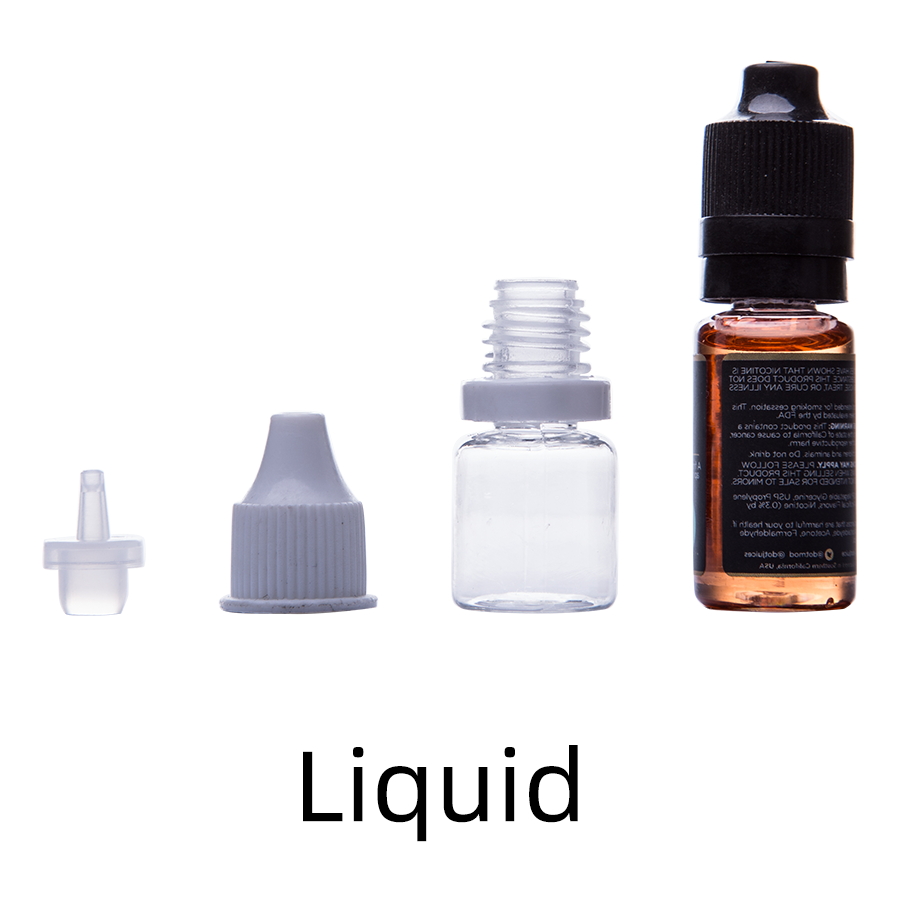 Looking for a similar product? Please contact us!